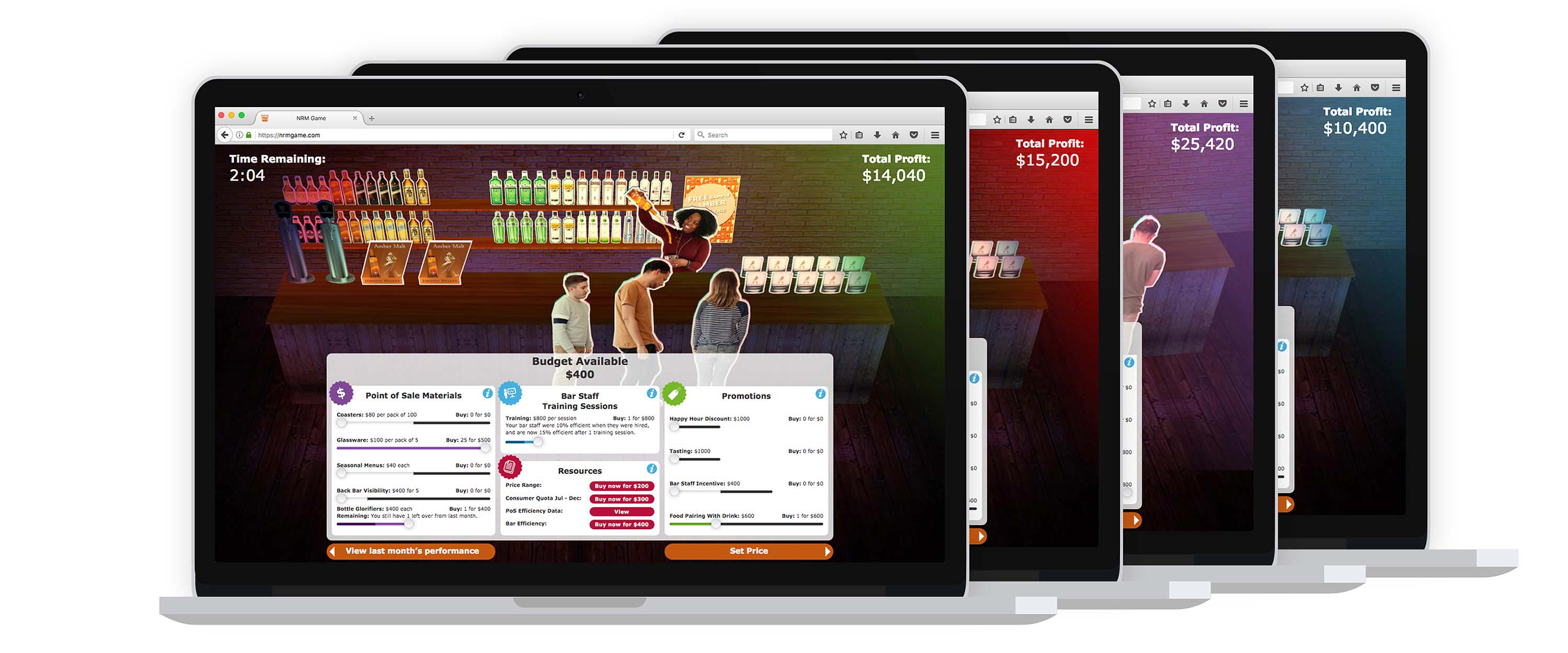 Bar Sim Game was designed to reinforce learning during a two-day training course. It's played by four teams of three people, where each team has a laptop and controls the marketing budget of a simulated bar. The goal is to maximise end-of-year profit, with help from a facilitator who can monitor their progress in real time.
An outline for the game mechanic and learning objectives had been agreed before I came on board. I produced a detailed functional spec and wireframes, wrote all of the code, and worked with the client's art director on graphic design and photography.
I created a custom framework on top of Three.js, which allowed us to create the 3D bar scene very quickly, and add real photos of Diageo's staff drinking at the bar! I also built a custom business simulation, which models bar staff and customer behavior, footfall and stock levels, to realistically calculate sales and profit.
Developed during this project
Flatland

Simulation

Dumpsta

Zipgrade

ES-Switch